When the economy is growing businesses typically increase their advertising spend. But once sales flatten or, God forbid decline, why does advertising become the first line item budget cut?
The answer is simply. Businesses typically do not track, monitor or control their marketing expenses. If you are NOT measuring the performance of your media budget, you are spending your advertising dollars as a luxury expense, utilizing trial and error to determine what works and does not work. If you cannot identify an increase in sales or how many new customers have been acquired by your advertising, you only have two options; 1) reduce your advertising budget or 2) redirect your media spend to advertising with measurable performance.
Due to the recent pandemic many businesses are pulling back on their advertising spend. Digital media advertising is the first item cut in spite of the fact that it provides measurable performance, lead tracking and one of the highest advertising return-on-investment (ROI). Digital advertising budgets are currently being cut by many large advertisers'. This means that the cost per impression and click are decreasing while the number of phone calls per dollar spent are increasing. What does this mean? With the same advertising budget you can actually generate more sales leads and increase market share because the cost per click is lower.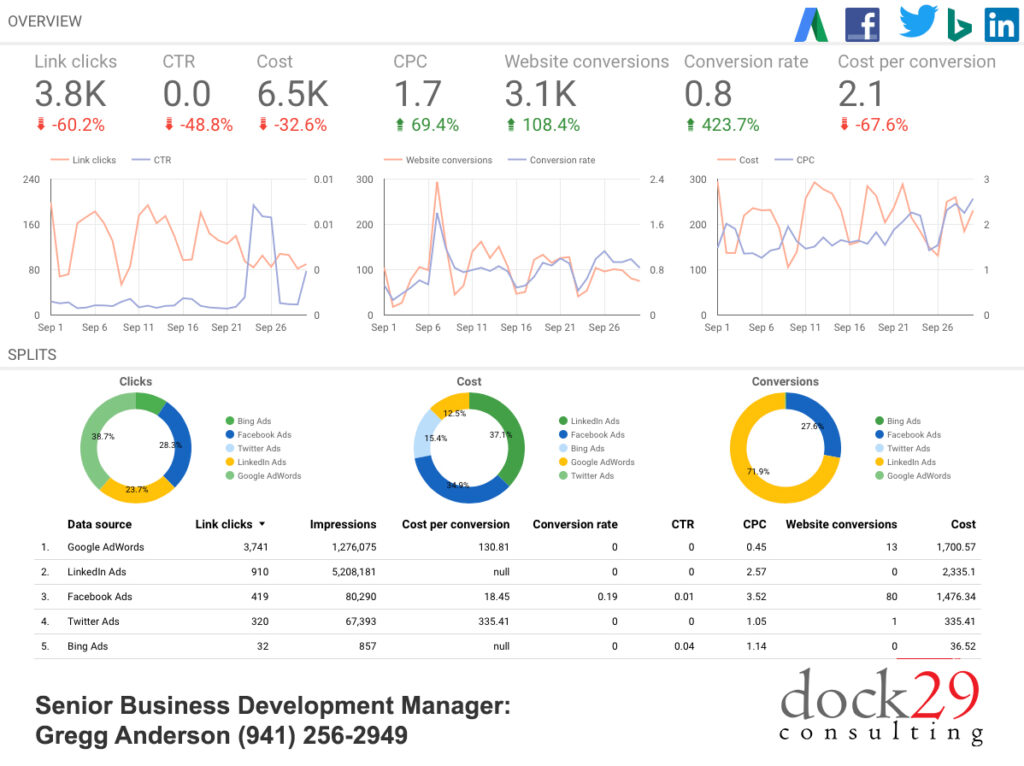 Once you have a well-positioned media strategy based on your customer persona there are three steps to marketing success in both up and down markets. They are….Track, Monitor and Control.
Track – Most online advertising platforms provide impressions, clicks, bounce rate and cost per click information which are all good. But the real challenge is determining the number of phone calls generated from current and perspective customers along with the cost per call. Once you have this information you can monetize the revenue generated each week or month.
Monitor – It is important to understand that the online advertising companies like Google AdWords, Facebook, LinkedIn, etc. are continually changing their posting and ranking strategies. These changes occur daily, hence monitoring your results and making program adjustments each week or month is critical to your success.
Control – Review your industry key performance indicators (KPI's) for each product/service area offered. Then continually adjust your content, messaging and budget based on your performance. You can identify the number of searches and cost for each key word or phrase each month by zip code and adjust your budget accordingly.
Digital media is a disruptive technology because it is continually evolving. What you are doing today will be different in the next three, six or twelve months. Therefore having a Tracking, Monitoring and Control strategy in place before you start to spend your media budget will help guarantee your success.
If you have additional questions or concerns about the effectiveness of your digital media and advertising program please call for a FREE 15 MINUTE CONSULTATION.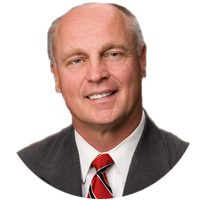 Gregg Anderson
dock29 Director of Sales
Phone: (941) 256-2949 | Email: [email protected]

dock29 Consulting provides business development and advertising consulting services to our B2C, B2B, D2C clients in the medical, manufacturing, legal, engineering, hospitality and home services industries.
Brands we've worked on
Budget Rental Car  • Bolay Restaurant  • Caterpillar  •  Cintas  •  DeVry Keller  •  Dattoli Cancer Center  •   ditech  •  Edward Jones  •  Ferrellgas  •  GM  •  Dr. Alan Ickowitz  •  Fernandez Consulting  •  GMAC Insurance  •  HSN  •  Car Rental 8  •  Lakewood Ranch Business Alliance  •  Michelin  •  Midas   •  Whirlpool  •  Bentley Broker  •  Raymond James  •  Pearle Vision   •  Sears  •  HTM Lighting  •  United Van Lines  •  US Bank  •  Shumaker Loop & Kendrick  •  Carrier  •  21st Century Oncology  •  Honda  •  Toyota
...oh and so many many more