Your business no longer has the option of implementing a phased-in digital business development strategy over months or years.
Today's economy requires business owners to think proactively, act strategically, and perform optimally to communicate with customers and stave off competition. Digital Transformation and Optimization is NOW!
The "New Normal" is a business development strategy that adapts to change in real-time based on measured performance.
How can dock29 help your business transition to the "New Normal"?
Dock29 Consulting has decades of marketing, advertising and digital business development experience available to our clients via an online visit, email or phone call. Let us help you transition to the New Normal to effectively utilize your media budget in 60 days with measurable performance while partnering with you to increase revenue and profit.
Business owners need to embrace the fact that change is going to happen and realize that the pace of change continues to accelerate. Even in the digital world, the basics of marketing remain the same; convey your right message to the right audience at the right time. What has changed is how you connect and communicate your business message to your customers and prospects. To be successful in the digital domain you need to add value at every customer touch point by having the right message, in the right place, and at the exact time your customer searches/engages.
Here are four key messages for success of your digital sales and marketing strategy in 2020 and beyond.

Put your available promotional budget back to work immediately.
Customer communication should focus on benefits and "How we can help!"
You can't manage what you can't measure. Measure the ROI (return-on-investment) for each line item in your advertising and media budget.
Review performance metrics weekly and adapt as the digital market changes.
See example here.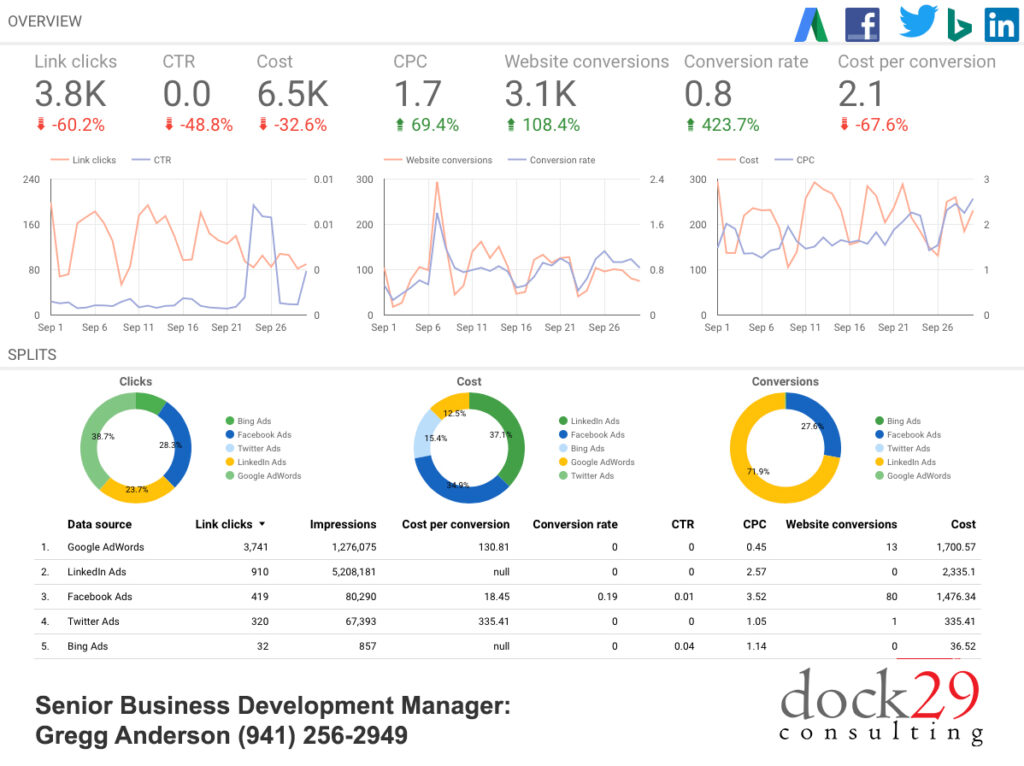 If you have additional questions or concerns about the effectiveness of your digital media and advertising program please call for a FREE 15 MINUTE CONSULTATION.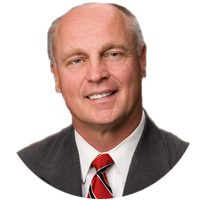 Gregg Anderson
dock29 Director of Business Development
Phone: (941) 256-2949 | Email: [email protected]

dock29 Consulting provides business development and advertising consulting services to our B2C, B2B, D2C clients in the medical, manufacturing, legal, engineering, hospitality and home services industries.
Brands we've worked on
Budget Rental Car  • Bolay Restaurant  • Caterpillar  •  Cintas  •  DeVry Keller  •  Dattoli Cancer Center  •   ditech  •  Edward Jones  •  Ferrellgas  •  GM  •  Dr. Alan Ickowitz  •  Fernandez Consulting  •  GMAC Insurance  •  HSN  •  Car Rental 8  •  Lakewood Ranch Business Alliance  •  Michelin  •  Midas   •  Whirlpool  •  Bentley Broker  •  Raymond James  •  Pearle Vision   •  Sears  •  HTM Lighting  •  United Van Lines  •  US Bank  •  Shumaker Loop & Kendrick  •  Carrier  •  21st Century Oncology  •  Honda  •  Toyota
...oh and so many many more